Brought to you by

Hi guys, been months since i was here... I decide to come back and share something interesting.
I have been researching antioxidants and anti-inflammatories because for some reason I just wasn't feeling any effects from the fibroboost ecklonia cava I was taking.  I tried different bottles on and off for years.. Ecklonia cava just never seemed to work on me to lower inflammation which I have and after years can tell when the inflammation is increased or lowered. 
I also tried CBD hemp oil which did have a calming effect but I can't speak to inflammation, I didn't take it long enough, I know it worked topically however on inflammation but it is expensive so I kept looking.
For just a little over a couple months now I have been taking SOUL internally and i seriously think i am seeing more tiny hairs  

 I know because i look at my scalp often in the mirror.
I am hoping the tiny hairs will grow thicker with time, and also more dense.
I am here to ask for opinions especially that of IH / Brian
Here's the site
http://www.myrainlife.com/rawseednutrition
Their literature says it is 281 times stronger than aspirin as an anti-inflammatory
.  
Seed nutrition really intrigued me. I am going to take CORE along with SOUL to get even better benefits from raw seeds

The ingredients in SOUL are:  
Black cumin seeds, black raspberry seeds, grape seeds and d-ribose
because this lowers blood sugar so they add a little sugar so people's blood sugar doesn't get too low, the overall effect is a lowering in the blood sugar.
In my diet, i also eat hemp seed oil and grape seed oil and ACV on my greens.  I take krill oil, vit D3, K2, probiotic, and a B multivitamin.. that's all I am taking now.   I eat greens, grapefruit, and celery often.
I found this image with the benefits...  I have to say this must help hair!   if you lower inflammation, and take healthy plant based omega3 oils, it also improves blood flow and works against calcification.  IMO.
I am going to keep using it and hoping for the best. If I had the money i'd take more of it.. watched a video with testimonials it seems the effects are stronger when you take it more often than once a day.
Opinions?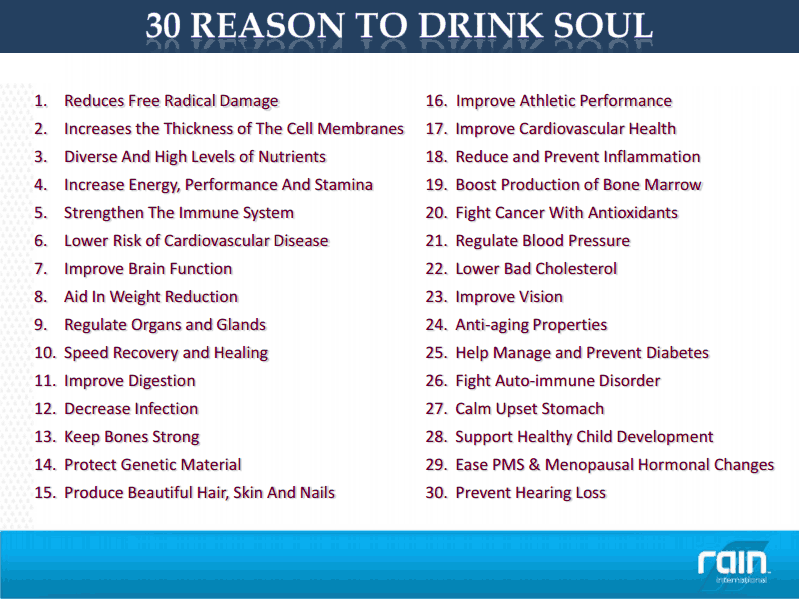 Thanks for the post.

Have you noticed thicker hair/reduced shedding alongside the new vellous?

Thanks



Posts

: 778


Join date

: 2011-05-21



I am not sure about shedding, I wasn't paying attention to the shedding. But the front of my head I am almost bald except for some hair that survived and now i am seeing many many small thin hairs. they are getting longer but i am not sure about the thickness i need to wait a little longer, this kind thing takes time to deal with and nature works slowly. I'll take a photo
here's a photo... almost all the tiny thin hairs are new, the sporadic black ones have been there forever..in my case the front thinned almost to baldness, the thin hairs are not white (not fuzz), so i myself am a believer .. this is not the only supplement I take but this one is relatively new in my regimen and has not been discussed here yet! it is anti-inflammatory plus gives me lots plant based, fresh, nutrition.
I posted here to see what people think about the ingredients. The black cumin seed alone is historically used in many cultures for many health issues.
Send me a message
what other supplements do you take?



Posts

: 778


Join date

: 2011-05-21



sizzlinghairs wrote:what other supplements do you take?
My regimen in full:
SOUL - 2 packs a day (worth 2 servings of health fats, Parent Essential Oils, 281 stronger than aspirin for inti-inflammation, raw, full of enzymes, and vitamins including many Bs - seeds are super foods!) <- my fish oil replacement + natural vitamins Bs, K, etc..
CORE - 1 pack a day (raw super foods and greens - detox) <- lots super greens and chlorophyll
1 pill Protandim Nrf2 (lowers oxidative stress by 40% and increases lifespan in mammals)
2 pills Protandim Nrf1 (just added this to regimen)
The above replaced many supplements I used to take (replaced enzymes, vit b complex, k2, wheatgrass, fish oil/krill oil) so it is more affordable and a more natural, organic raw "cleaner" nutrition so it is more bio available.
I quit coffee ans now i use Axio (vitamin b12 in the correct form, pine bark, and other brain and energy nutrition..Energy and mental clarity with none of the toxins found in coffee i.e. pesticides etc.) coffee gives me jitters and migraines!
I cut out most gluten and cheese except on occasions. Used to get IBS from gluten, now when i eat it i dont get IBS. I still avoid it.
I eat coconut oil daily, celery daily, apples daily ..1/3 diet is raw plants. On salad i add apple seed oil and hemp seed oil. <- as you can tell I think seeds are super foods that is why i take SOUL and these other seed oils.
On and off, maybe twice a week I take vitamin D3, lugols, probiotics.
I practice relaxation techniques. I massage my head (with fingers) daily.
that's all I can think of.
PM me for more details.
I stopped taking fish oil and switched to SOUL which is organic plant seed oils 281 times better than aspirin for inflammation and worth 10 servings of veggies.. fish oil has heavy metals, possibly radiation, is denatured, rancid and causes aging.. Plus all of what Dr Peskin says here
https://www.youtube.com/watch?v=3iGbFlqx5PI
Buy SOUL here
http://www.myrainlife.com/rawseednutrition
  - The only place on the planet selling this unique product
Buy Protandim here
http://wisehealing.lifevantage.com/
- There are lots of Nrf2 Activators  (Ecklonia cava included <- didn't work for me). Protandim is the only herbal formula with peer-reviewed published (PubMed, independent) studies proving its efficacy, and it's also the only one with 7 patents other than drugs. Taking Protandim has been shown to increase: Glutathione increased 300% in 120 days - SOD 30% - catalase 54% . Our health and hair are no game.. I did years of research and finally now am getting results after lots of money and countless hours/days/weeks/years of searching!
Wishing you success!!

---
Permissions in this forum:
You
cannot
reply to topics in this forum